how to Repair Disk Permissions in Disk utility
Launch Disk Utility, search for it via Spotlight or navigate your way to it via: Macintosh HD > Applications > Utilities > Disk Utility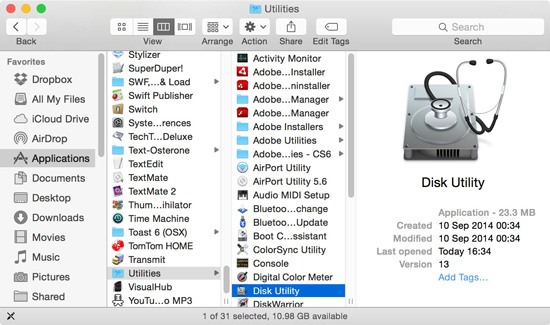 Next, select your hard drive from the left panel of the Disk Utility window.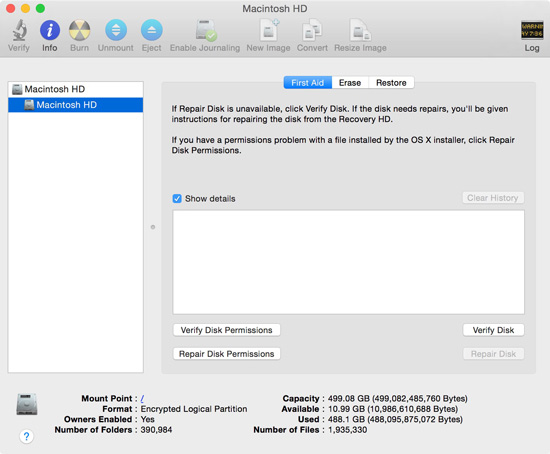 With the hard drive selected, click the Repair Disk Permissions button.  It should take a few (or quite a few) minutes to perform the repair, and if you have the Show details button checked, you'll see any irregularities as they're found during the repair.
Once the repair has finished you can safely exit Disk Utility.
Also from Apple:
Disk Utility 12.x: Repair disk permissions
If you see a message that your permissions are set improperly, you may be able to correct the disk's permissions.
Choose Apple menu > Software Update to make sure you have the latest version of Mac OS X.
Software updates sometimes change a file's permissions to improve security, so updating your software can solve some permissions problems.
Open Disk Utility, in the Utilities folder in Launchpad.
Select the disk you want to check.
You can verify or repair permissions only on a disk with Mac OS X v10.7 Lion installed.
Click First Aid.
Do one of the following:
Click Verify Disk Permissions to test permissions.
Click Repair Disk Permissions to test and repair permissions.
Disk Utility repairs the permissions for files installed by the Mac OS X Installer, Software Update, or an Apple software installer. It doesn't repair permissions for your documents, your home folder, or third-party applications.